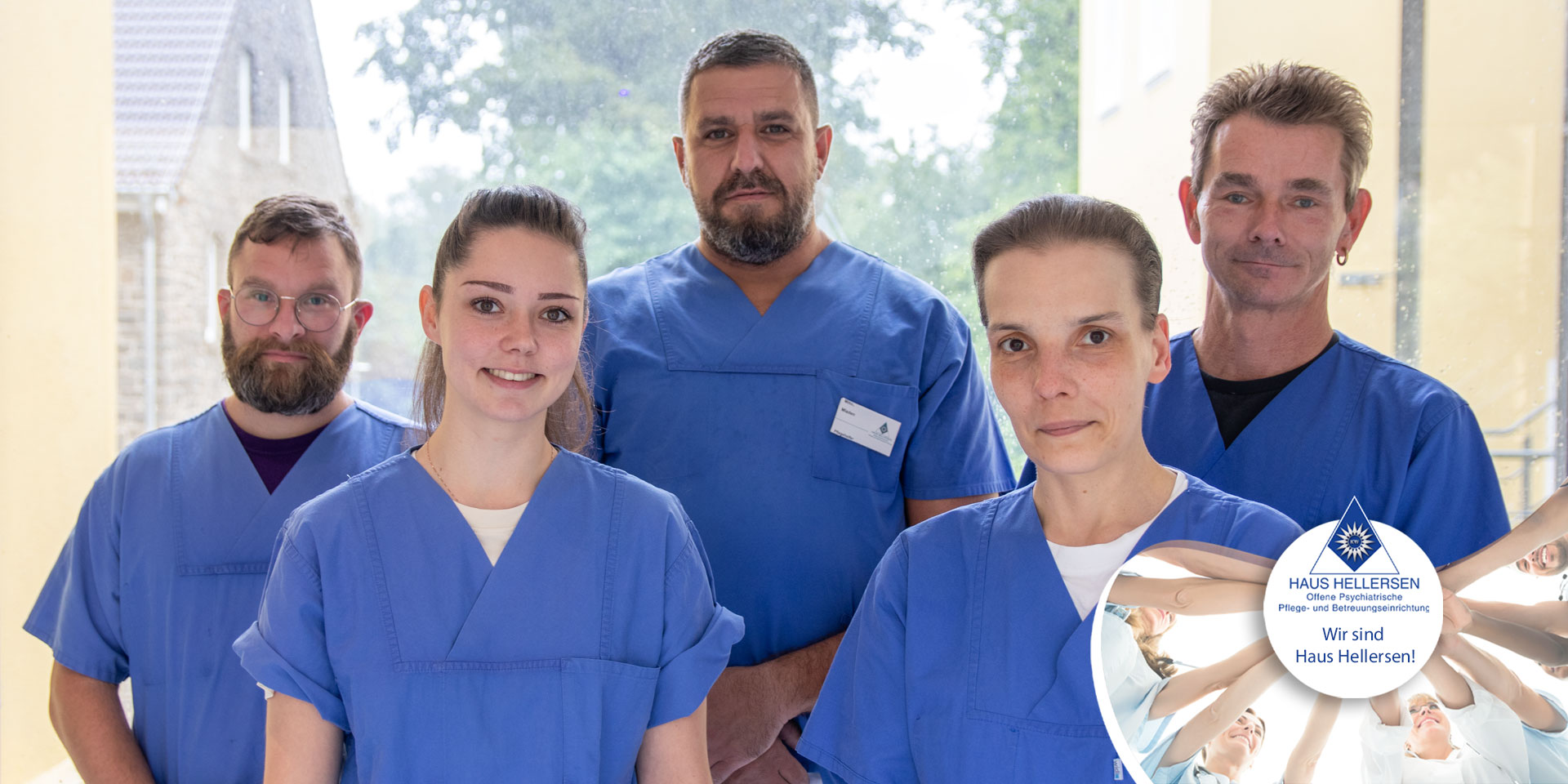 #happyatwork
#caremakesyouhappy
Haus Hellersen is a nursing and care facility in Lüdenscheid and is looking for dedicated nursing specialist (m/f/d) to strengthen the team, who are just as passionate about it as we are and enjoy working in nursing. Our modern facility offers the residents a protected and familiar environment as well as care and support that goes beyond the normal level. Our goal is to enable everyone to lead a life of the greatest possible self-determination.
We are looking for committed individuals to strengthen our team
NURSING SPECIALIST (M/F/D) – HEALTH AND NURSING STAFF / GERIATRIC NURSE (M/F/D)
FULL-TIME, PART-TIME, MINI-JOB – UNLIMITED
We offer you as a nursing specialist with us
A permanent employment contract with numerous benefits in a future-oriented family business with a heart
From the 1st day: company car for private use including a fuel card
Flexible working time models: full-time, part-time, mini-job
Individual roster design in consultation
Attractive additional remuneration for the short-term assumption of services
Working time accounts and time off in lieu
50% assumption of childcare costs
Exclusive employee discount portal with attractive discounts and benefits from many well-known brands, suppliers and online shops (https://wessel-gruppe.arbeiterangebote.de/login)
Diverse employee campaigns to promote health and motivation
Numerous special services, such as anniversary payments and much more
Individual career planning and advice – employer-financed opportunities for advancement
Your tasks with us in care
Holistic implementation of care, including medical treatment and prophylaxis
Creation of a professional care plan and management of care documentation
Participation in the planning and organization of work processes
You should bring that with you
Having fun and enjoying dealing with people
Completed training as a geriatric nurse or nurse (m/f/d)
Knowledge of current nursing knowledge
A high degree of social competence and empathy as well as the ability to work in a team
We look forward to you.
Please send us your application as a nurse or geriatric nurse (m/f/d) (preferably via E-Mail).
HAUS HELLERSEN
Einrichtungsleiterin Nicole Janda-Steininger
Brüninghauser Straße 69 | 58513 Lüdenscheid
Tel.: 02351 – 447 523  | Email: bewerbung@haus-hellersen.de
We would like to point out that personal data is stored and processed in various places (e.g. management, specialist department, human resources department) as part of and for the purposes of the application process. Furthermore, the data can be transmitted or processed within the Wessel Group to protect legitimate interests.