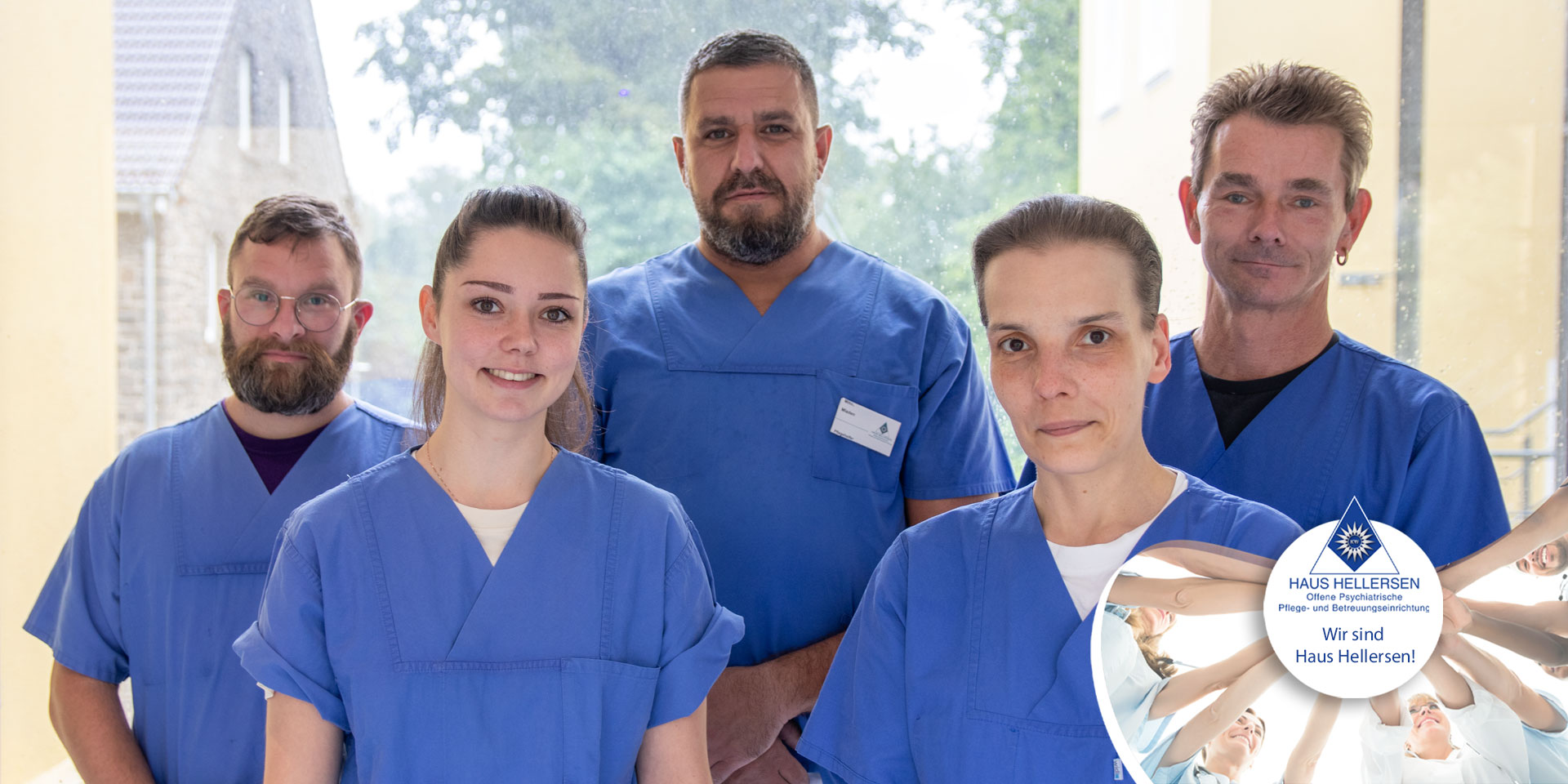 #happyatwork
#caremakesyouhappy
Haus Hellersen is a nursing and care facility in Lüdenscheid and is looking for a committed nursing assistant / nursing assistant / nursing assistant (m/f/d) to strengthen the team. The modernized complex, located in a charming landscape, offers its residents care and support that goes beyond the normal level. Our goal is to enable everyone to lead a life of the greatest possible self-determination.
We are looking for a committed person to join our team
NURSING ASSISTANTS / NURSING ASSISTANTS (M/F/D)
FULL-TIME OR PART-TIME, AT THE EARLIEST POSSIBLE DATE, UNLIMITED
What to expect from us
More than a job: Versatile, fulfilling work – we create a protected and family environment for people in need
Feel-good factor: family business with heart – very good cooperation and pleasant interpersonal connection
Appreciation: Diverse employee campaigns to promote health and motivation – exclusive employee discounts from many well-known brands and providers – attractive additional remuneration for the short-term assumption of services – numerous special benefits, such as anniversary payments and much more
Cohesion: Collegial, trusting work in a team – structured, individual induction
Future prospects: Individual career planning and advice – employer-financed opportunities for advancement
Your tasks with us
Support and care for our residents
Implementation of basic and treatment care
Motivating, activating daily organization according to the individual resources of our residents
You should bring that with you
Fun and joy in dealing with mentally ill people
A high degree of social competence and empathy as well as the ability to work in a team
We look forward to you.
Please send us your application as a nursing assistant (preferably via E-Mail).
HAUS HELLERSEN
Einrichtungsleiterin Nicole Janda-Steininger
Brüninghauser Straße 69 | 58513 Lüdenscheid
Tel.: 02351 – 447 569 | Email: bewerbung@haus-hellersen.de
We would like to point out that personal data is stored and processed in various places (e.g. management, specialist department, human resources department) as part of and for the purposes of the application process. Furthermore, the data can be transmitted or processed within the Wessel Group to protect legitimate interests.